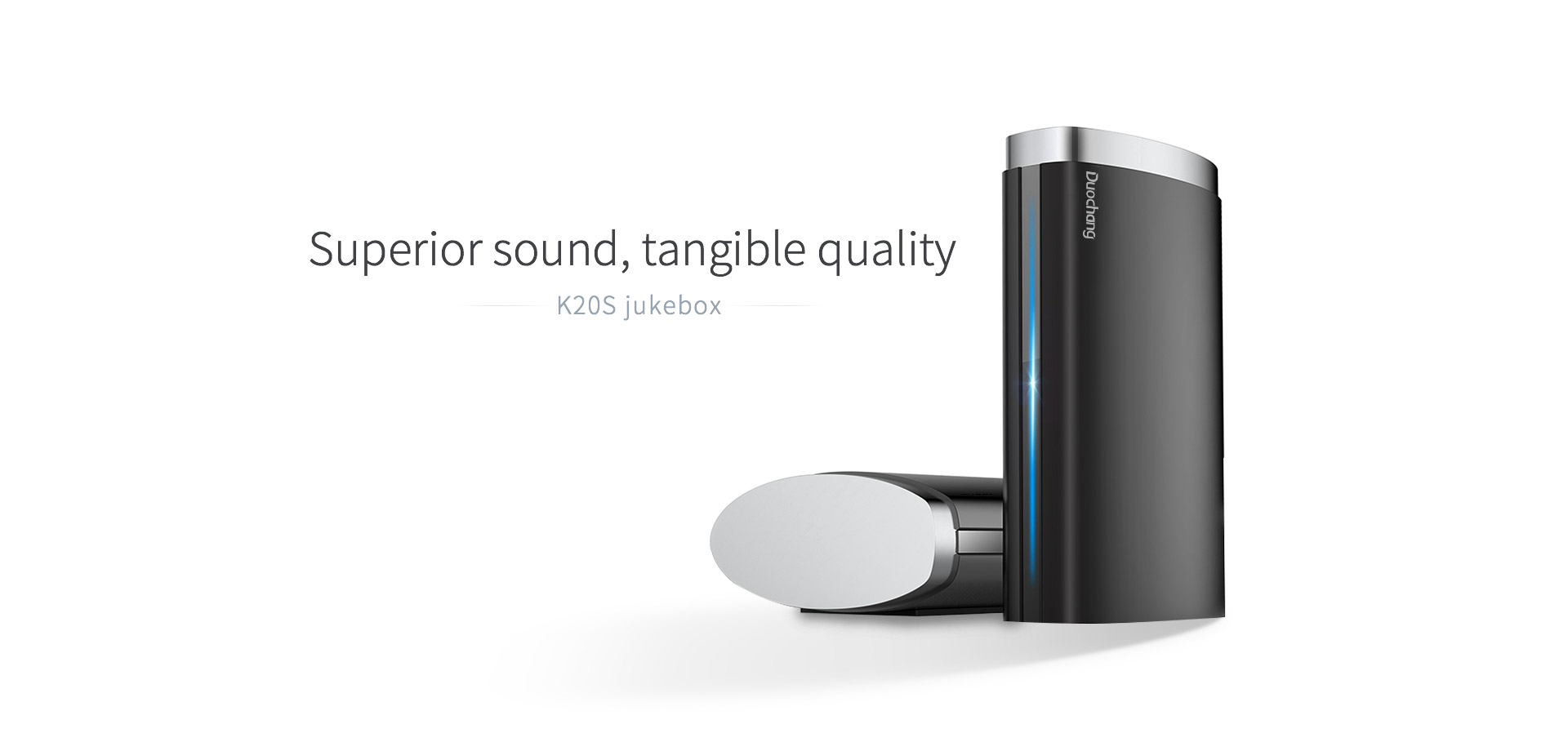 A17 chip with new architecture.Compared with K20, CPU performance increased by 50% and GPU image
processing performance increased by 500%.2GB RAM, 8GB Flash.With the new design of the hard disk
control chip,bring the ultimate carefree entertainment experience.Built-in DSP professional sound processor,
no need to buy sound processor, connect the TV can be sung.Easy to realize the human voice beautification,
let the song silk into the ear, touching heartstrings.
Fully supports 4K HD decoding, with a resolution four times higher than the previous generation's 1080P.
Frame by frame, clearer horizon.
Equipped with the 5.1 surround sound, more natural reproduction of the movie soundtracks,
presenting you with the shocking experience of immersive cinema, and the pleasure of movie and karaoke at home.
Adapting the newest H265 high-efficiency video coding, improved compression efficiency. Storing
the same picture quality but only takes up half the storage space.Transmission of the same picture
quality takes only half the broadband. Under the same code flow, the picture is clearer and more ex-
quisite. Let you enjoy the terrific singing experience under low broadband.
Saves half the storage space
for programs of the same quality.
With half the time as the reference
value, the actual time required depends
on your actual broadband network connection.
The same program code rate, more
delicate picture quality.
·Up to 50,000 HD MVs, support custom songs, and sing easily offline.
·Intelligent library management provides 24-hour hard disk close-in service, smart delete of
uncommonly used songs.
The exclusive Kmi scoring,
from the intonation, pitch, singing, and other dimensions to accurately judge your singing ability.
The score is visualized, easy to understand, easy to correct, and the king of karaoke.
In addition to 360-degree non-dead bluetooth remote control,
it is controlled by mobile devices (mobile phone /ipad).
Including play, double screen interaction, one-click sharing and other functions.You can also enjoy singing while lying on the sofa.
K20S is not only a jukebox, but also a multiplex entertainment machine.
Built-in android TV App store, mass social, education, game application, one-click installation.